If you are new at remote jobs, you are most likely late to the party. According to a survey done by Workplace Analytics, there has been a bullish trend of people opting for a remote job. Between 2005 and 2017, the United States witnessed a 159% increase in telecommunication. Although the rise in remote jobs comes with its perks, most people find it difficult to adjust to the new normal.  
Despite having the required skills for the job, individuals find it challenging to settle into their remote role. Luckily, the skills needed for a successful remote role can be learned or polished. 
If you seek to work from home; here are five skills needed for a remote role: 
1. Self Motivation
Without going to a physical office, it can be challenging to stay motivated in a remote job. To prove to your employer that you would not be faffing around during work hours or spending time watching your favorite show on Netflix, you have to convince your potential employer of your ability to stay motivated not only about the job but the company and the industry at large. To convince your employer about this, talk about your ability to eliminate distractions from your working hours. Also, highlight having a designated office space. 
2. Fast Learner with Tech tools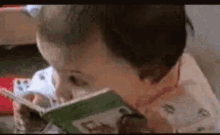 Most remote roles would require you to talk to co-workers or collaborate on various tasks regularly. To do this, stay at home workers have to make use of different product development tools, and teleconferencing tools. Various companies have individual tools that they use, so remote workers need to adopt these various tools and use them maximally.  To do this, figure out the different tools your organization uses and watch tutorial videos about how to make use of them. Thus would go a long way in helping a remote worker work effectively. 
3. Well-Crafted Writing Skills: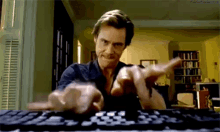 For remote jobs, most of the communications are done through writing rather than talking.  These include writing emails, messages on Slack, and other messaging platforms. To do this, improve on your punctuation, proofreading emails and texts before sending them, check for spelling and grammatical errors. Also, make sure your tone is appropriate, depending on who your message is for. You can use Slack and other messaging platforms for less official communication. In contrast, you should use emails strictly for official purposes. 
4. Time Management for your remote job
Working from home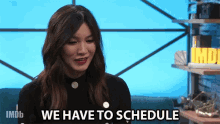 can be tricky. With individuals being in the comfort of their homes without a manager's pressure, they often slack when performing their duties. It is up to you to decide to stay product and complete your daily task with no supervision. If you find it challenging to keep track of your time, try various time management apps. Also, set dedicated working hours, and not leave your whole day as working hours. 
5. Independence 
W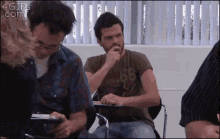 orking from home is cool, but attaining success requires you to be independent. Supervision is almost nonexistent. So it's easy for remote workers to neglect their roles and focus on things that do not align with the companies goals and objectives. To stand out in a space where many people fail, people must learn to work independently from co-workers and bosses. The ability to be intuitive and make decisions without any form of superintendence. 
Related posts
About Tamborin
To connect top African talents who are seeking remote or relocation opportunities to opportunities across the US, Canada and Europe. All our members have been prescreened. individually and are looking for challenging opportunities.
Learn more
Would You Like To Receive Weekly Remote Jobs?